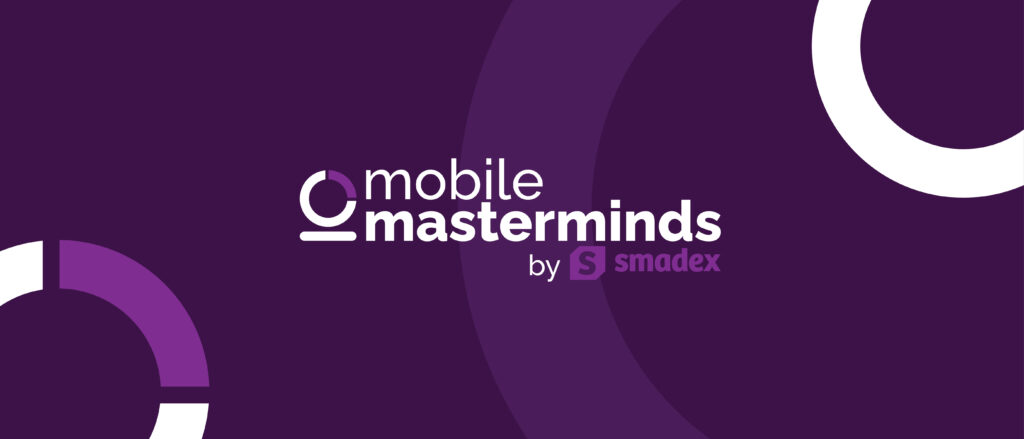 Thais Brizolara is the sporty Brazilian currently managing User Acquisition at Asana Rebel, the yoga-inspired fitness app. Her attention to detail, ability to learn quickly and special brand of humor made her a great fit for the fast-paced mobile industry, and she shared in a short interview with our team a few of her favorite tools of the trade, her career story, and touches on where she sees the industry heading.
So Thais, where do you call home base these days?
I am based in Berlin these days. I am originally from Brazil but I ended up moving here in 2012. I thought I was only going to stay 6 months, but 7 years after that I am still here – I think that on its own says all you need to know about my love for this city, but I do miss the sun sometimes!
What brought you to Berlin? 
I was working in Brazil in product marketing and events, but in 2012 I decided I wanted to challenge myself in a new area of marketing and have experience abroad. I started looking for internship opportunities in online marketing – and that's what brought me to Berlin.
Interesting, and from there, how did you end up at Asana Rebel?
After a 10 month internship, I started as an Account Manager at Glispa, which is a mobile user acquisition ad network. I was with them for 4 years, helping global app developers acquire high-quality users worldwide with a mix of traffic sources and strategies; from paid social to programmatic and influencers.
After Glispa, I joined GetYourGuide, where I specialized in Search (from Google & Bing to the new platform, Apple Search Ads). I learned many new skills – including SQL and different experiment methodologies – at a fast-pace. 
Finally, I joined Asana Rebel to lead the Search team. My current role gave me the chance to return my focus on mobile app UA campaigns, and it's great that our product fits my lifestyle and interest in sports and healthy habits.
So what is Asana Rebel all about?
Asana Rebel is a Yoga-inspired fitness app, combining the best of yoga with high-intensity training. Our high-quality workouts and carefully designed content are a big differentiator to most of our competitors.
What is the most challenging aspect you face professionally currently?
I think for all apps it is important to give the users content that will keep them engaged. We are not only interested in getting new paying subscribers – we want to support a healthy lifestyle, and we can only achieve our goal by giving the best content to keep users active and engaged.
Your title is obviously User Acquisition, but that reaches across many channels and specializations. Is there any area of marketing you would consider to be your focus?
I am specialized in UA, but I am always open to learning new things. For example, now I am learning about ASO, as I think it can also help me to improve our search campaigns results.
One very positive point of working in a smaller company is that you get the chance to learn about new things and take the lead in new areas/topics. I am happy with user acquisition, but I love to take a bit of time exploring new projects in different areas.
Where do you go to get industry news?
I like newsletters and podcasts that I use not only to be up to date professionally but also to learn new things, be inspired and entertained. 
Some newsletters I check frequently: Think with Google, AppAnnie reports, Hubspot, Neil Patel, Medium (I love their Elemental publication!), newsletters from tools and partners I've used, and our competitors' newsletters 🙂
What tools do you use in your personal and professional life?
Data is everything when running performance campaigns. They can tell you a lot about your strategy and what you should be doing. Are users reacting negatively to an ad? Change it. Are users having a weird behavior on your app? Is it fraud? Are you getting good users but low volume? Check the CTA. Data is the key element for success in this business.
What channel is best for increasing UA, excluding the big two (Google + FB)?
I use Mind-Mapping from Coggle to organize my personal goals and plans, which is something I learned about on Blinkist – another tool I really enjoy using to find the next book I want to read. I also use a bunch of different apps, from shopping to working out, I love to track everything!
Where do you see your app in a few years, what do you think the app has in store?
Health issues are the plague of our century. I truly believe that prevention and education can help people to live a healthier life and be happier – and we can do this with technology. 
I think the beauty of apps, in general, is how they grant access to different products, content, and services that many people wouldn't be able to access otherwise. There are a lot already in the market, from personal training programs to fertility trackers, and more are sure to come. I enjoy thinking about how more personalization & AR will be part of the near future of apps and  I am excited to see what's to come.