The Overview
The game industry has been utterly changed by the rise of mobile apps and one of the biggest and fastest growing segments is Casual Gaming. According to Statista " In-app purchase (IAP) revenue in the Casual Games segment is projected to reach US$8.69bn in 2022."
San Francisco-based gaming company, Magic Tavern has successfully created a number of casual games. They are a partner studio of Applovin, a leading marketing platform designed to grow mobile apps. Most recently, in November 2022 Magic Tavern launched Project Makeover.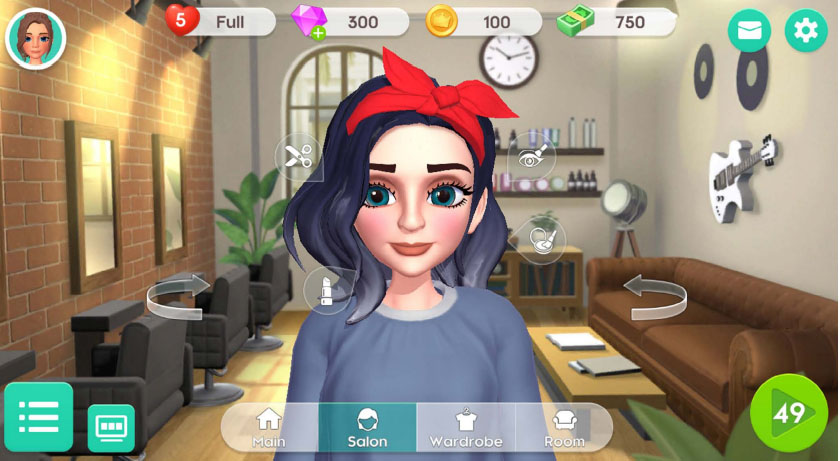 Project Makeover is a game that offers players a mixture of fashion and challenging puzzles. It has been featured in over 100 countries and it's available in both App Store and Google Play.
The Challenge
The shifts in mobile marketing user privacy policies during the last couple of years made it necessary to find innovative ways to market Project Makeover. Since it relies more on in-app purchase than ad revenue, both user acquisition and mobile marketing became too expensive options.
Exploring alternatives along with AppLovin, the answer was clear: Connected TV (CTV) campaigns. This new channel is currently proving itself as a fantastic option for brands to reach their audiences where they are, with more precise targeting at a lower cost amongst many other benefits only offered by CTV.
However, there was one thing missing. Since CTV is a new channel, many brands are still a bit reluctant to work with it given that, originally it was not possible to measure the exact impact of campaigns.
The only missing element was to find the right demand-side platform (DSP) to do so.
The Solution
Mobile Measurement Partner (MMP) Adjust recently launched their CTV Advision solution that makes it possible to measure performance of CTV campaigns. Once this issue was solved and Magic Tavern had a measurement solution, they just needed to find a DSP that allowed third-party pixel tracking.
They chose Smadex.
Smadex for CTV offers brands a full-funnel solution to maximize reach with precise, contextual audience segmentation. Users can access its content at any time and from different devices, while brands can show their ads in an uncluttered media environment at the same time they can track and measure campaign performance.
Magic Tavern Success Story
Smadex's integration with Adjust allowed Magic Tavern's marketing team to get insights on the campaign performance. By analyzing this information they were able to identify optimization opportunities to improve their campaign.
Thanks to this data and the leading optimization, Magic Tavern managed to engage and acquire more high-value users.
If you want to have a chat with us and learn what Smadex for CTV can do for your brand, don't hesitate to contact us!
By utilizing Smadex and Adjust, Magic Tavern was able to:


Decrease eCPI by more
than 65%