The Overview
Nutra has become one of the most profitable verticals in the market. There are many niches in this vertical, which makes the ads very fruitful. It covers everything from dietary supplements, skin care, beauty merchandise, health, wellbeing products and more.
The term Nutra is an abbreviation for nutraceuticals or nutritional supplements. They are not prescription drugs or medicines, they are supplements and products with added health benefits.
According to Statista the market value of nutraceuticals report states that, the U.S. nutraceutical market was worth approximately 71.73 billion U.S. dollars in 2017, and is forecasted to reach 133.4 billion U.S. dollars by 2025.
The Challenge
With the rise of the nutra industry, the client knew that they had to step up their advertising game in order to reach their key audience before the competition. Making the right targeting choices while staying compliant with the regulations of the vertical in different countries was one of the main challenges.
We needed to achieve a profitable Cost per Sale goal that enabled scaling the client's ROAS. Once the goal was achieved, we needed to increase the spend while maintaining a stable CPS to maximize profits.
The Solution
The strategy focused on introducing App to Web Campaigns.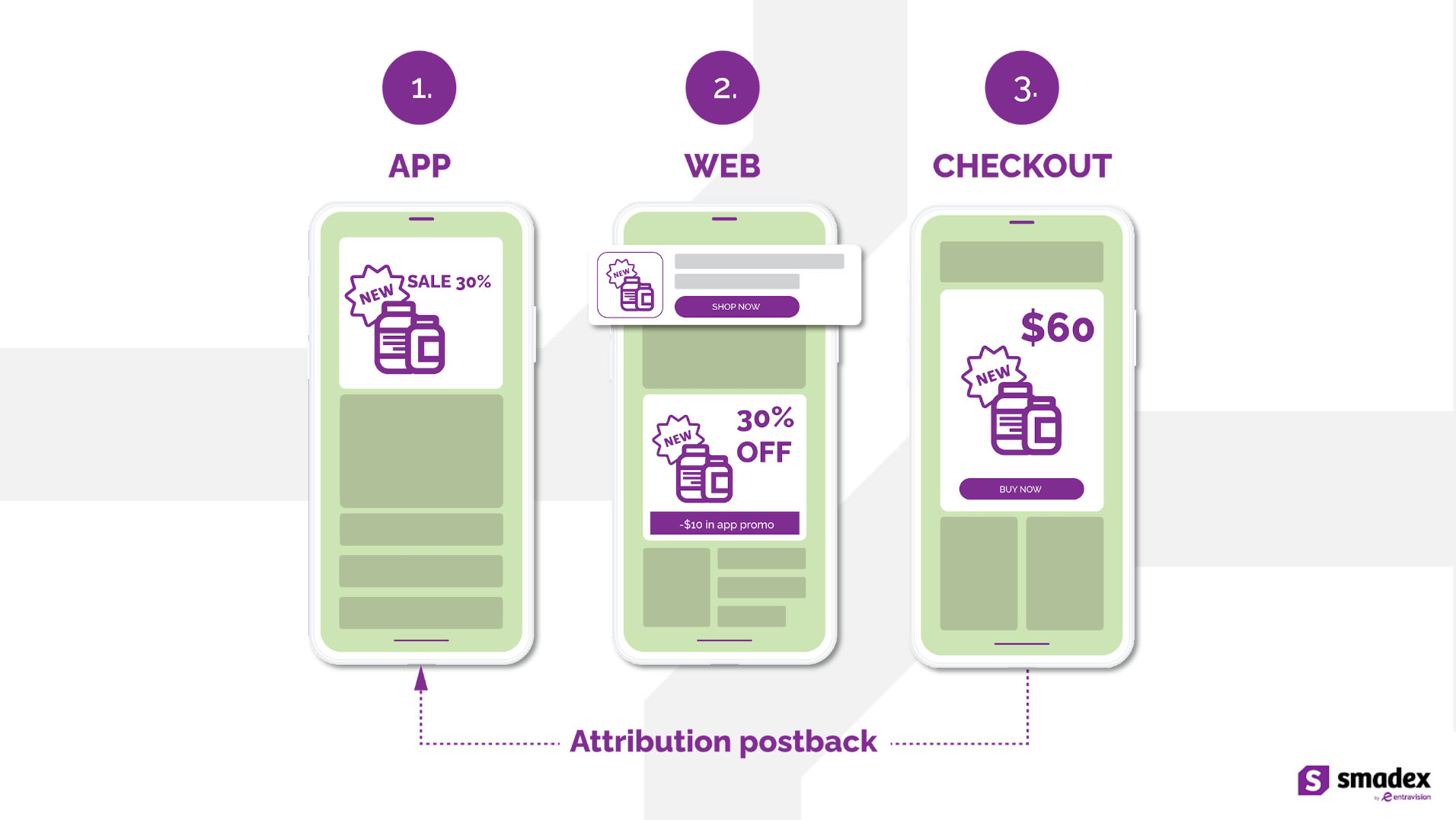 App to Web Campaigns allow customers to display ads within an app with the objective of driving traffic to a website.
This strategy is focused on encouraging users to engage with the ad, land on a desired website and eventually convert into leads and customers.
Nutra Success Story by Smadex
By combining Nutra's demand and Smadex's in-house algorithms to push App to Web Campaigns, Nutra campaigns managed to achieve consistent 60% ROAs and CPSale below $110.
We have put together a complete success story explaining how App to Web Campaigns can place the right ad in the right app at the right time.
If you are interested in reading more, download the Case Study by clicking on the following link:
App to Web Nutra Case Study: Achieving a consistent 60% ROAS during a 6 months period with App to Web campaigns
You will find detailed information about the strategy, the campaigns and the results we managed to achieve. I you want to directly get in touch, head to our contact page and say hi!